WMT-2 Moving Target System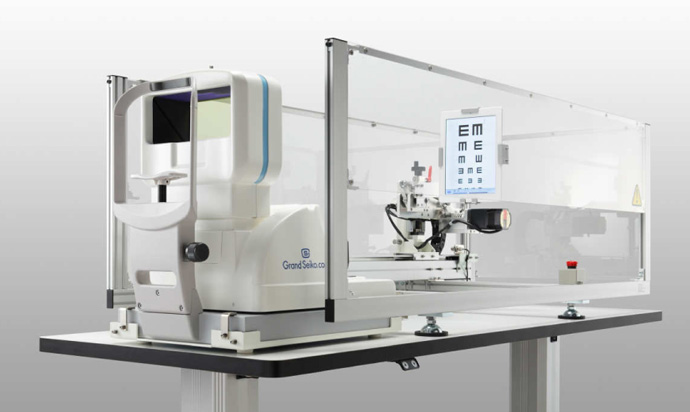 Dynamic Synchronized Stimulation with WAM-5500

5 Kinds of Drive Mode
Constant Diopter Triangle
Constant Velocity Triangle
Diopter Sin
Square
Step Drive
Target Up/Down
Fixed Position Up/Down
Multiple Position Up/Down
Function
・Able to select the Velocity, Start Position, and Number of Repeat as you wish.
・Record Refractive Value and Pupil Diameter as well as Distance based on Diopter Excel.
・Measurement data can be compared easily as the movement is based on the Diopter.
・Movement and measurement can be started with the Joystick of WAM-5500 as well as the outside signal.
・Able to monitor the status of WAM-5500.
・Three faces are covered for the safety reasons as well as the Emergency Stop Switch is included.
・USB-Serial Conversion.
Option
Large Electric Table, Objective Switch, External Start Switch, Power Supply Unit for the External
Accessory

Specification