3D Auto Measurement
With Auto Focus + Auto Track + Auto start, the measurement is taken at the most proper position automatically without operating the joystick precisely nor pushing the start switch.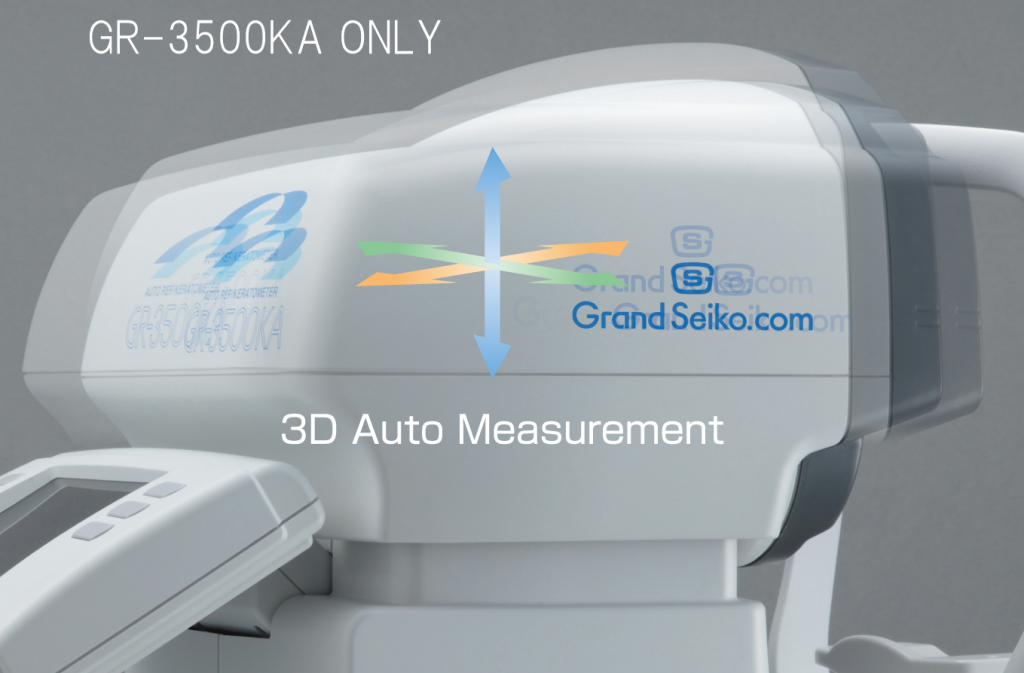 Auto Start
Automatically starts the measurement once the eye position and the focus are aligned.
Tilting Large LCD
Operator can be at any position and the large color LCD make the measurement easy.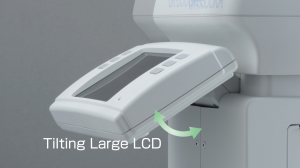 Precise Measurement
Improved measurement accuracy with newly designed optical system.
User Friendly Printer with Auto Cutter
Just throw a paper roll into the printer box without any adjustment and the Auto Cutter makes easy to tear off the printout.
Simple Lock
Just turn the knob to stop the main unit temporary.It can be put on the slind-ing table safely.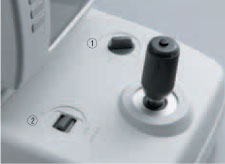 Electric Chin Rest
The chin rest can be adjusted to the proper level from the operator side with the switch.
Pupil Diameter Measurement
Useful feature for the subject with Multi Focus Contact Lens and IOL. The pupil diameter at 0.1mm step (minimum 2mm) is measured simultaneously with refractive value.
Advanced IOL Mode
Improved measurement accuracy of the subject with the cataract and/or the IOL implanted.
Data Output
The measurement data can be transferred to the external devices by RS232C and USB interface. The data can be retrieved into the spread sheet using Data Collection Software (Optional).


PD Measurement
In addition to the measurement of Far PD, Near PD is calculated based on it at the selected distance.
Small Pupil Measurement
Improved system allows to measure smaller pupil diameter as small as 2.2mm and the subject with long eyebrows and smaller eyes can be measured more easily.
Corneal Peripheral Measurement
Measuring corneal peripheral is useful to determine the base curve for fitting contact lens.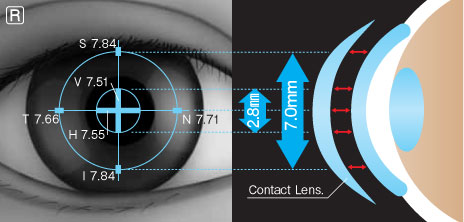 Tonic Accommodation Measurement
The level of fatigue and  its recovery can be measured.  This feature is able to prove reliability of far point measurement.  Measuring tonic accommodation traditionally required a special settings such as showing empty field to the subject in the special room.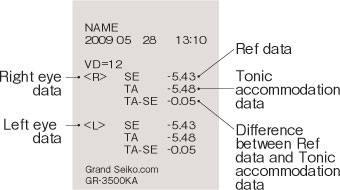 Contact Lens Selection
In addition to general refraction and corneal data, corneal peripheral, residual astigmatism, and pupil diameter provides more accurate selection of the progressive and large size contact lens.
LCD Display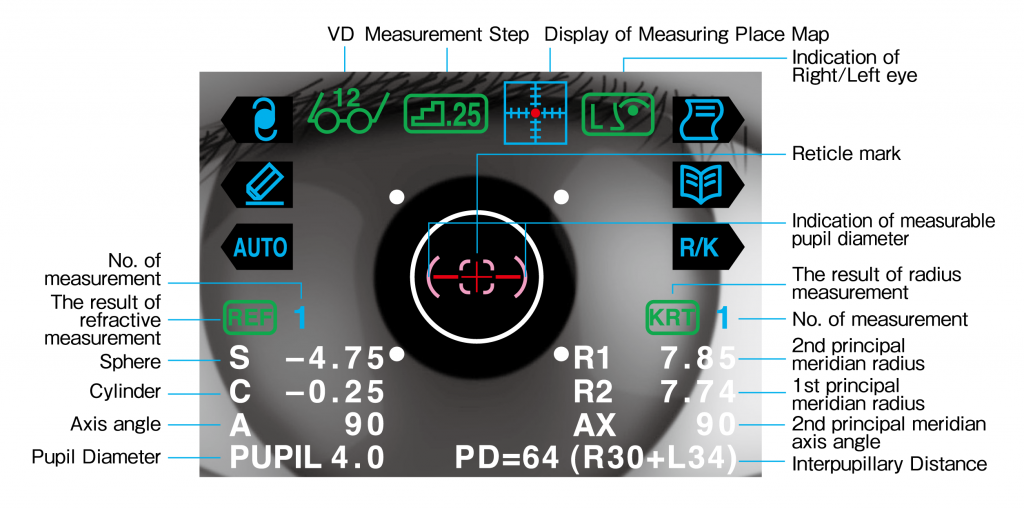 Specification