Professional measurement for everyone
Pre-Installed various examination programs
Standard program, Basic Program, "Speedy"Program, as well as 21-Point Eye Examination Program are available.
Speedy Program
This program simplify the cylinder test without jeopardizing the accuracy.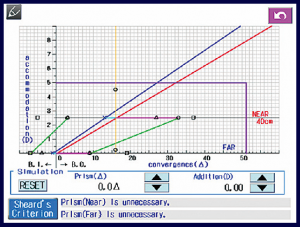 21-point eye examination visual performance graph & simulator
Unique use of the 21-point eye exam makes possible to simulate how it can be seen with the lens having Prism & ADD.
Easy program customization
Able to edit or customize the programs according to the preference and the unified procedure can be taken by everyone.
Various data storage options

3 Types of assured cylinder test
Manual cross cylinder: ±0.25D/±0.50D
Auto cross cylinder : ±0.25D
Ex cross cylinder: ±0.25D/±0.50D
Near-Point White LED illumination with 5 steps light intensity control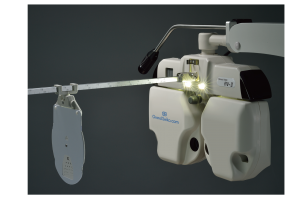 Connecting with other devices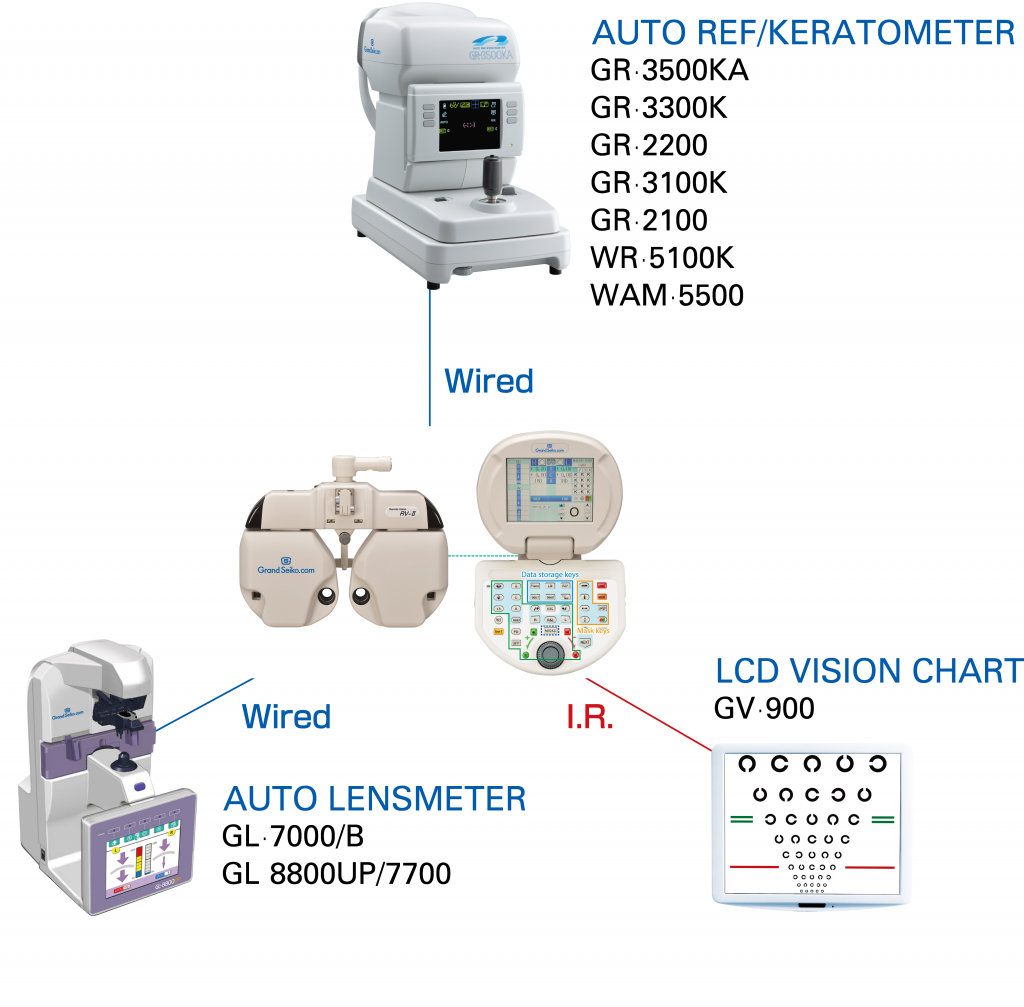 Forehead detector
Automatically detects and alerts when forehead is removed from refractor.
Help function
When the help is required on Charts, Auxiliary Lens, Q&A, as well as examination methods, it can be checked on the LCD.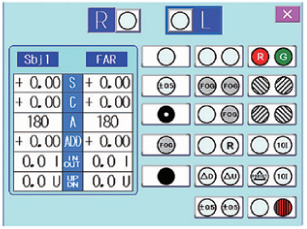 Near-point white LED illumination with 5-step light intensity control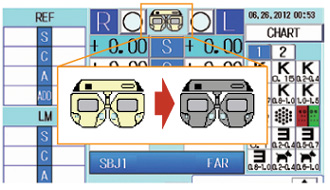 Auxiliary lens display
Display all auxiliary lenses to help speedy selection and changeover of lenses.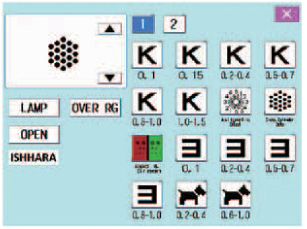 Face-to-face measurement
Small main body and wide space between lens chambers allows easier view of patient's face and condition.
High-precision lenses and wide measuring range
Sph=-34.50D to +32.00D
Ideal field view of 36°
It allows a patient's eye point to be ?xed with less accommodation.
Fast lens changing time and initialization
It helps to shorten the whole process without any stress.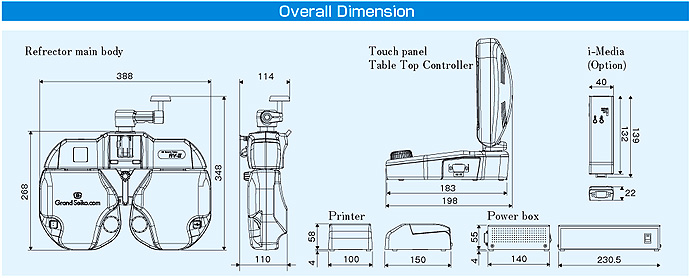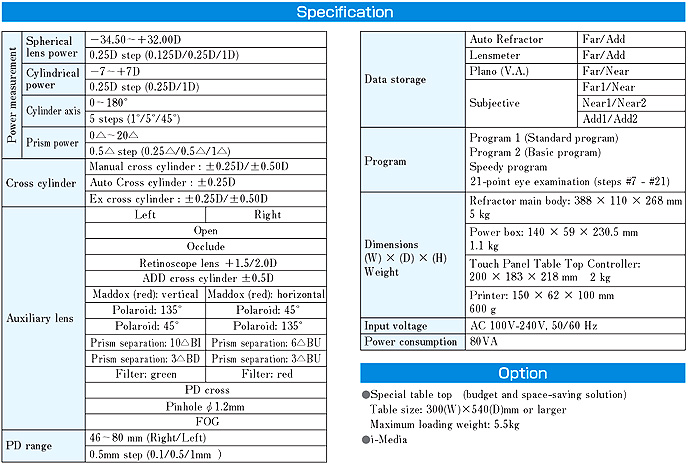 ●Specifications and design are subject to change without prior notice for improvement.
●The screen is composed photograph.
●The color of instrument on the catalogue and the real product might be different.
●We judge that the LCD Monitor is qualified if the total "lit pixel"and/or "missing pixel" is less than five (excluding non-sharp one and less than half one).
●For the LCD Vision Chart GV-900, when you set the distance longer than 6m, some charts may not be shown properly.