Revolutionary Combined Magnification
Unlike conventional slit lamp, unique magnification range made possible to view more enlarge view at 50x and entire eye with it's  surrounding images at 5x.  Multi coated lens enable to view clear and high resolution images even at 50x magnification.
Built-in Barrier Filter
High contrast image through Yellow barrier filter is obtained by just sliding the lever on the side of eyepiece block during the observation.
Background Illumination
Background illumination is a standard option for extra lighting source for better observation.
Long Slit Length of 16mm
16mm long slit length enable to observe wider view.
Optimal LED Light Source
Using similar wave length with Halogen lamp minimizes the sense of discomfort switching from halogen slit lamp to LED slight lamp.
Digital Imaging System
Digital Camera:
5M pixel for still image
One click easy capture image and movie
Automatically detect Right or Left by crossing slide table.
Beam-splitter ratio: Camera 70%, Eyepiece 30%
Filing Software:
Simple and easy operation window
Burst Mode (5 pictures/shots) saves a time for retake
Barcode reader for faster data input
Black and white multi-band fundus photography is available.
High Operability
Stress-free smooth operation enhance quality performance.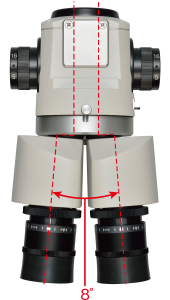 User Friendly Eyepiece Tube
Slight angle intends for natural observation without a stress for extended periods of time.
Optional Accessories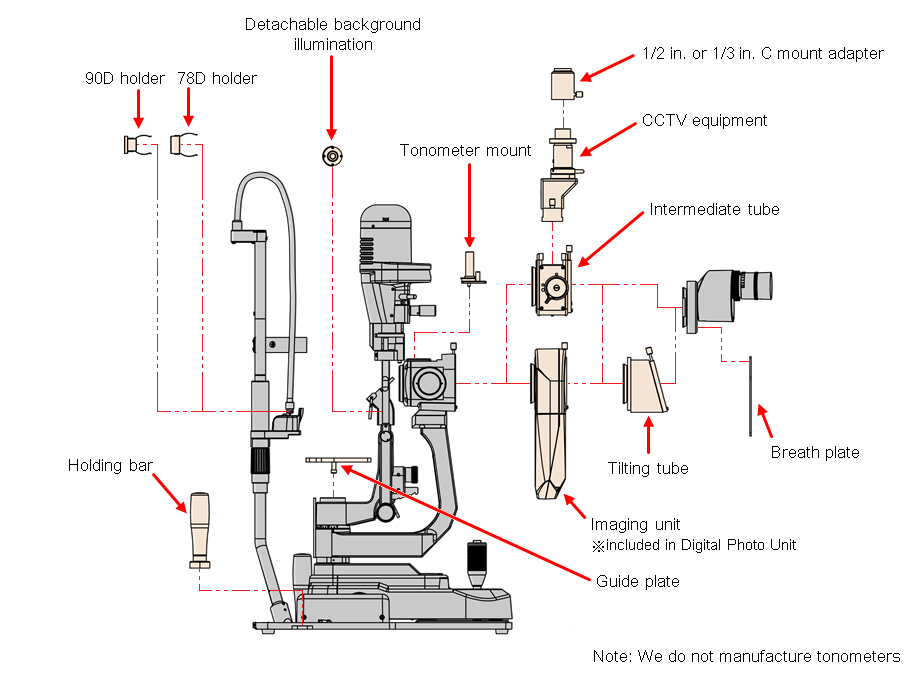 Specifications