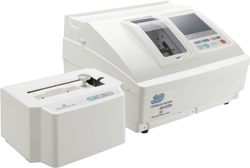 Fully automated chamfer and groove processing
Shape Modification
Width and length of frame/pattern data can be modified easily.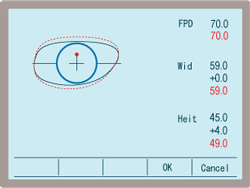 Mirror Procesing
It can be done for both V and Flat Bevel, as well as for Groove Processing.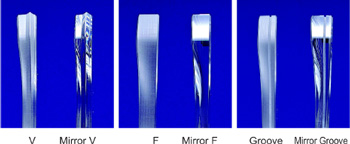 Frame Memory
Capable of storing 225 frame memory and it can be called up with simple operation for the quick process.
Large-Sized Display
Displayed by icon to understand the processing detail easily.  As an actual size is displayed, it enables you to confirm the fitting by putting a frame on the LCD.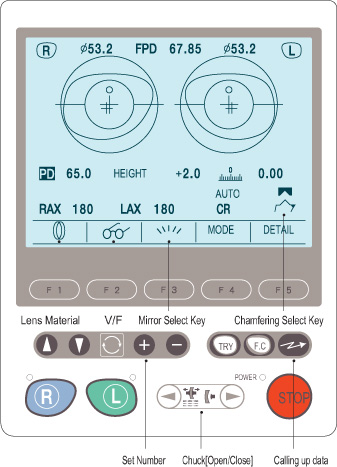 3D Frame Tracer GF-230
There is no margin of error from the frame curve by tracing a frame three dimensionally.  Highly accurate trace capability to fit fine size and curve by tracing both right and left shapes.  Ability tofully-automated trace pattern and lens.