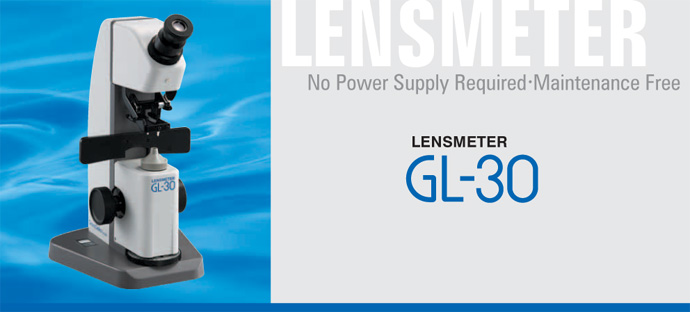 Maintenance Free
Using Clean Energy LED for the illuminant and no need to replace the bulb.  It can be used for a long time even with the battery.
No Power Supply Required
Requiring only 2pcs of AA battery and able to use at any place.
Auto Power Off
The power automatically turned off at designated time.
Target
"Cross Line Pin Hole Corona" makes easy to use.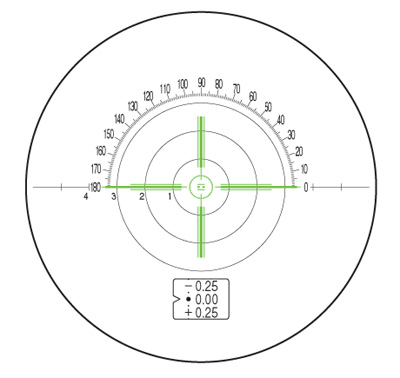 White Color Marking Cartridge
Marking  Cartridge  can  be  replaced  easily  without  getting your hands dirty.White dots can be seen and confirmed easily on not only the regular lens, but also the dirk sunglass lens.Since the light does not go through much with this white ink,  it  can  be  recognized  easily  on  the  Auto  Centering
Measurement of Contact Lens
Able to measure Contact Lens without any adjustment.
●Specifications and design are subject to change without prior notice for improvement.
●The color of instrument on the catalogue and the real product might be different.
Specifications